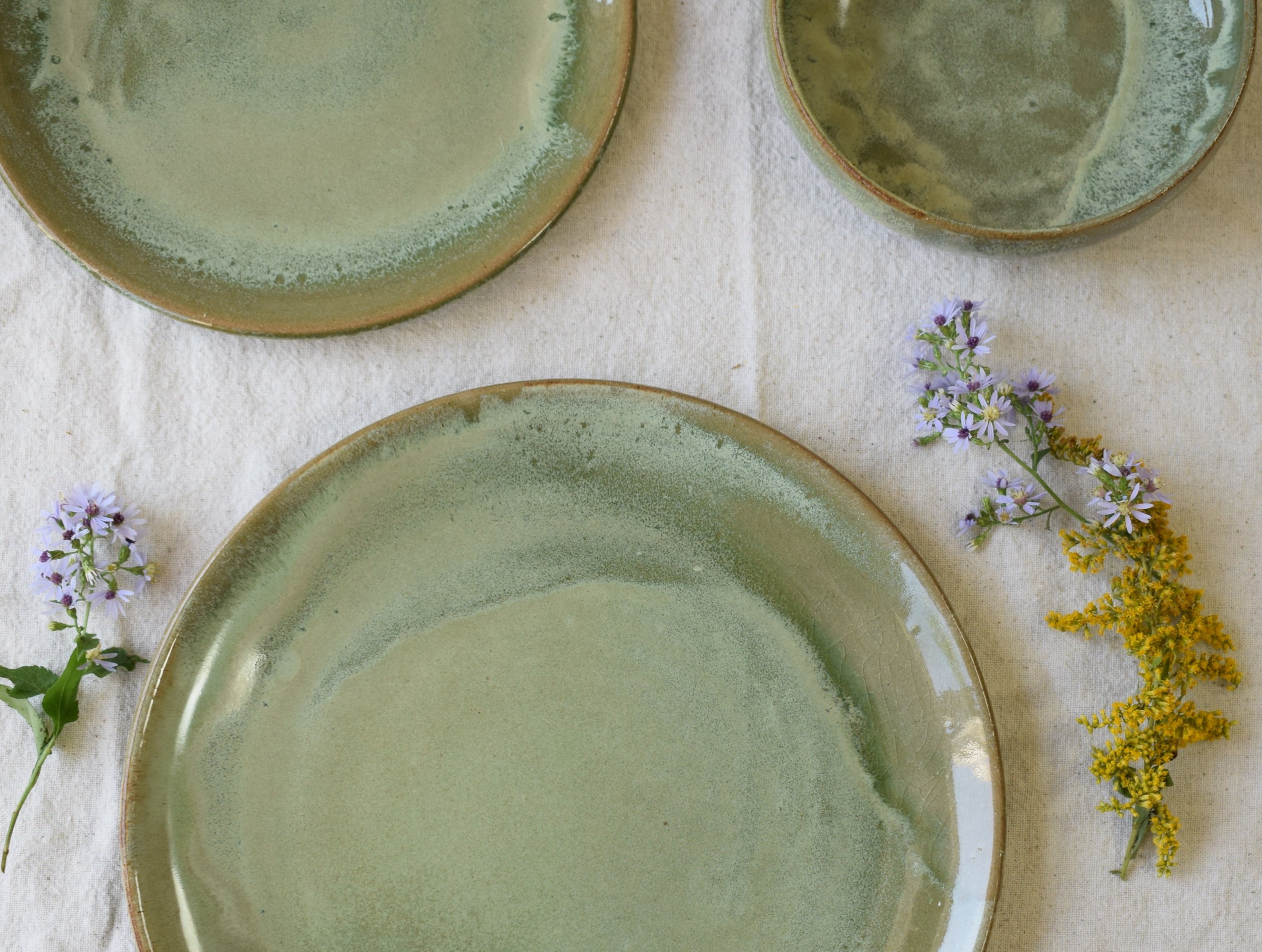 Fall Dinnerware
THIS IS A MADE TO ORDER ITEM that can be customized just for you.
Processing time for this order is 4-6 weeks. Price and description is for one 3 -piece set which includes:
One 10" dinner plate

One 8" dessert plate

One 6" salad or soup bowl
This beautiful Fall dinner set will definitely impress your guests! Get new gorgeous dishware just in time for the holidays! This set has a dynamic and translucent green glaze on top of a dark clay body giving a rustic and natural feel to them. All pieces are made by hand on the potters wheel here in Chicago. Variations that are inherent in handmade items are what make these sets so uniquely beautiful. Each piece is not only hand thrown on the wheel but also has a unique glaze application that will bare unique makers marks such as drips, brushstrokes and sgraffito. Each glaze is also mixed in small batches so slight color or texture changes should be expected, but again, VERY MINIMAL.
My glazes are lead free, microwave and dishwasher safe. They are made tough and with the intention to last generations.
Please distinguish how many sets you would like during checkout and if you you would like to add a personalized engaving on the bottom of the sets free of charge.
This is a really special purchase so please feel to reach out if you would like more details or more pictures of the items.
CLICK ON THE THUMBNAIL IMAGES FOR AN ENLARGED MORE DETAILED VIEW OF THE PLATES.
sold out